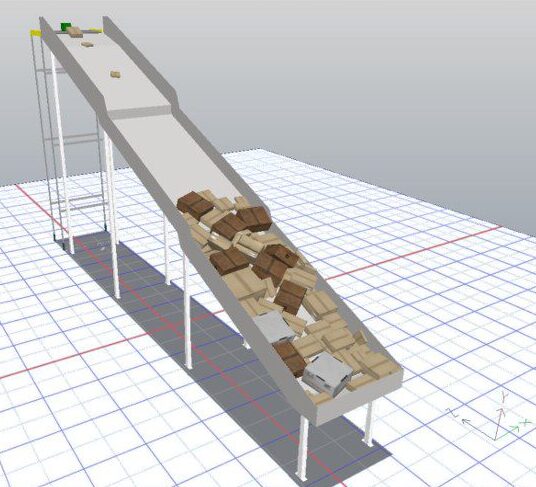 Straight Chutes
All Talos Chutes are made from 100% Recyclable and Sustainable Permanant Materials
Chute can be used across multiple industries.
Designed for minimum transportation requirements reducing carbon emissions.
Chute can be designed to project specific widths and pitches.
Multiple entries can be accommodated with chute design.
The modularity of the chute design allows for multiple pitches to coexist within the same chute.
Available in widths 860, 1120 and 1320 mm. Consult with TALOS for other project specific options. Custom designs are available.
Standardization of components allows for a quick turnaround.
Stainless steel, Galvanized, Powder Coated steel materials available.
Can incorporate Conveyer Roller and Braking Roller sections as required.
Available with full 3D chute simulation and modeling for pre-contract engineering.
Full install drawing packets are supplied with chute purchase.